PRE-ORDER | MVP - Nomad (Eclipse R2 Neutron - Halloween Edition)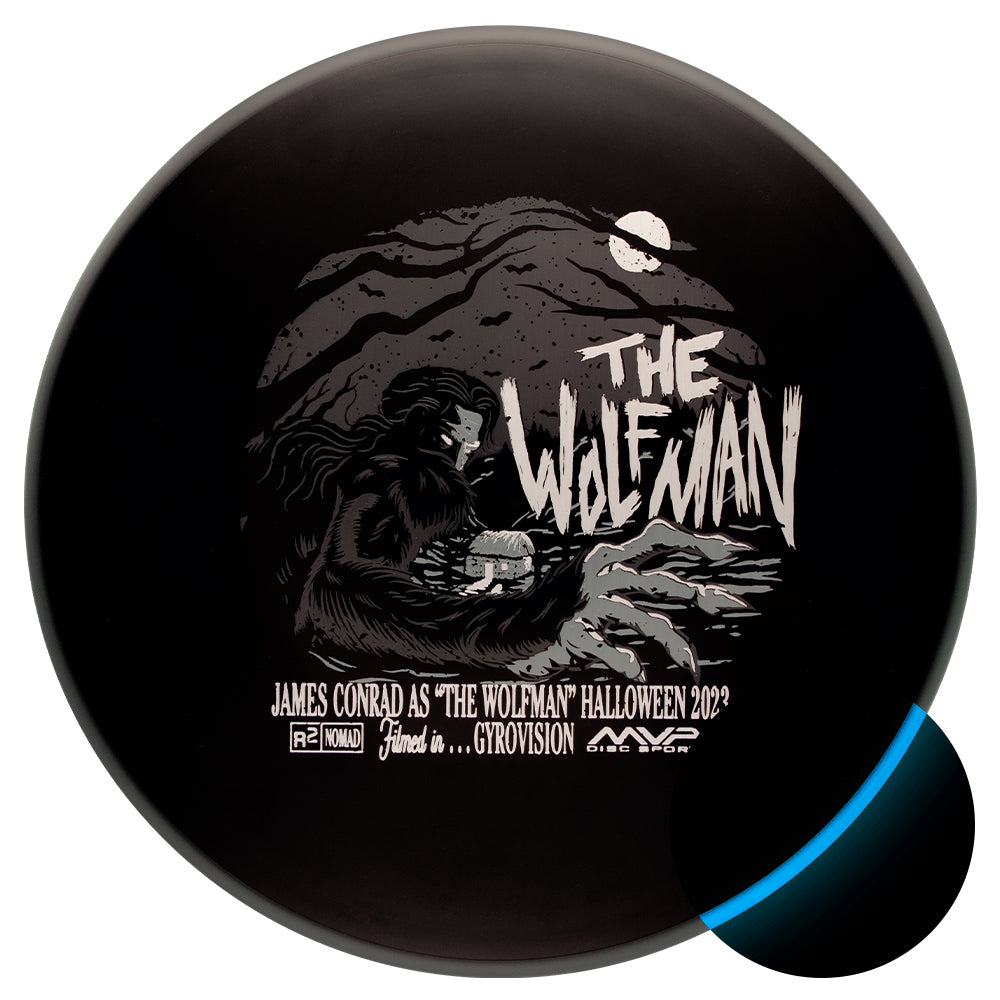 PRE-ORDER | MVP - Nomad (Eclipse R2 Neutron - Halloween Edition)
Speed 2 l Glide 4 l Turn 0 l Fade 1
This is a PRE-ORDER with an expected October 2023 ship date
All pre-orders will be fulfilled with a random weight and colour(s) if applicable. If you insert your preferred weight and/or colour in your order notes, we will do our best to match based on availability. Orders will be fulfilled in the order they are placed. Other items ordered with this item will be held and shipped when this item is available to be shipped.
Regular price
$2499 CAD
$24.99 CAD
Green C Studio casts James Conrad - the nicest man you'll ever meet - as the Wolfman! With a straight-stable flight, perfect for maintaining whatever angle you throw it on, and a rim sporting blue glow - you can be even more confident during your glow rounds with the first ever Eclipse R2 Neutron Nomad. It's been said that on rare occasions, in the light of the full moon, James Conrad can be glimpsed stalking the wilds. Glowing eyes, glinting fangs, terrifying claws, and a truly impressive amount of luscious hair. Always hunting for his next birdie - you can bet he'll find it. Like the moonlight unleashing the beast within, light up the fairways with your very own Eclipse R2 Neutron Nomad!

The Nomad is a neutral-stable putter.

R2 Neutron
Premium look and feel of MVP Neutron

Recycled gray through black swirls

Same great durability as MVP Neutron

Eco-conscious recycled materials
Replicating the look and feel of classic Neutron, R2 Neutron – as a combination of many colours of Neutron plastic – is only available in black cores with white rims (to differentiate from the classic MVP lineup). R2 Neutron discs will fly the same as their Neutron counterparts, but with the benefit of being more eco-friendly.
Speed: 2   Glide: 4   Turn: 0   Fade: 1