GoTo - Custom Print Mini Marker/Flyer (Plastic)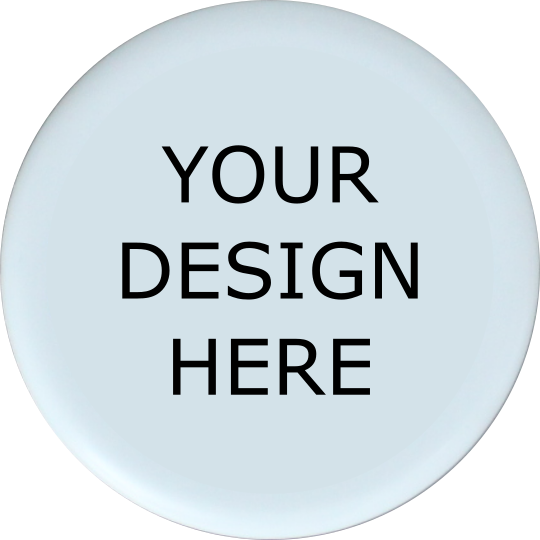 10 cm / 4 inch diameter white plastic minis ready for your custom graphic.

Design your own one-of-a-kind mini marker! Customize it with your own text, font, colour and/or image to make it uniquely your own. They also make amazing gifts and can be created to commemorate special events or milestones.
You can create your own image or use your own photo and upload it. Please note that the printed mini you receive may appear slightly different in terms of colour than the image shown on your screen due to lighting variations. 
Image Upload Instructions:

For best results, please upload a high quality image with a transparent background. We generally recommend a PNG file no smaller than 720x720 pixels in size. Any background attached to your image will be printed on your mini. 
Below is an example of an image with a transparent background, and how the final mini will look.
Below is an example of an image with a non-transparent background, and an example of how that image will look on a mini. 
Processing Time: Our custom print minis are made to order. As we generally print custom minis at least once a week, your mini may be ready next business day if you ordered it the day before print day or your mini may not be ready for another 8 days if you ordered it immediately after a print day. Processing time will depend on how many custom orders we receive and staff availability.

Pricing: Due to the set-up fee, your cost per custom mini with the same graphic drops as set out below. For quantities greater than 20, please email us at service@acerunners.ca.
| | |
| --- | --- |
|  Quantity | Price per Mini |
| 1 | $20 |
| 2 | $15 |
| 5 | $11 |
| 10 | $8 |
| 20 | $7 |
| 50+ | $6 (please email for custom invoice) |